3NVR 

Video surveillance system
3NVR is a system with car parks will have a video surveillance control.
This video surveillance system consists of hardware and software. The hardware are video cameras for parking, with different features to suit the needs of each car park. The surveillance management software will record, display and manage videos captured by the cameras, getting a full car park control for good surveillance parking.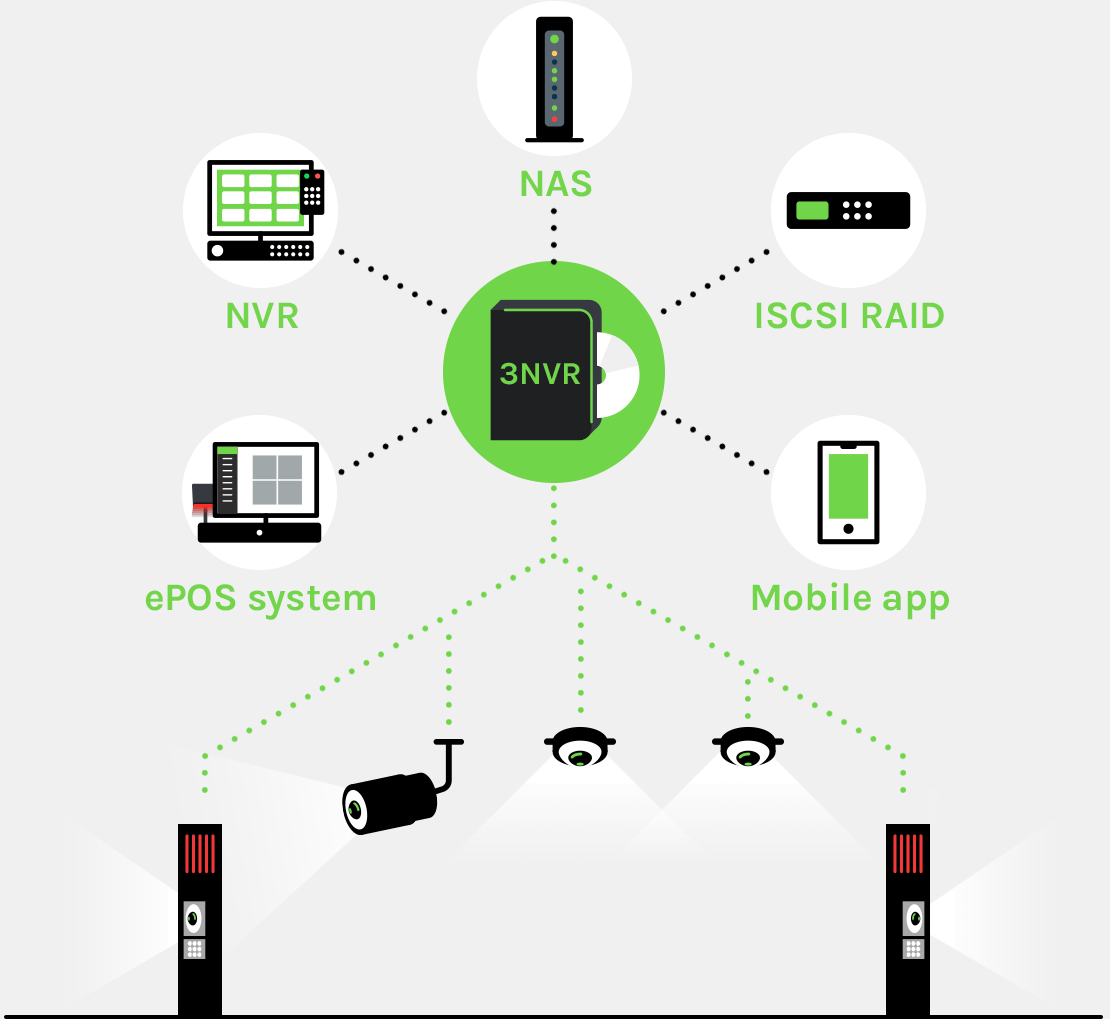 3NVR
Software responsible for receiving videos of cameras and bollards connected to the system.

License Plate Capture
The bollards, placed in each road, contains a camera to see the vehicle's license plate.
See more

Cameras
Distributed over the facility or specific areas of it, they capture live images and are programmable.

NVR
Video recorder, which stores all images captured by the cameras, can view them later.

ePOS system
It os possible to view the images from the POS or surveillance booth.

NAS
NAS can be integrated into the system  to store captured videos remotely.

ISCSI RAID
Se puede añadir en el sistema de forma opcional un RAID para el almacenamiento de los vídeos.

Mobile app
The system allows to view live images via mobile phone or tablet.
Video surveillance
cameras
The cameras automatically record all movements, with a great image quality. All of them are connected to the software, which collects all generated videos.
Models
We have different video cameras models according to the needs of each installation, can be wall or ceiling with different angles of vision, or the ability to record under low luminosity.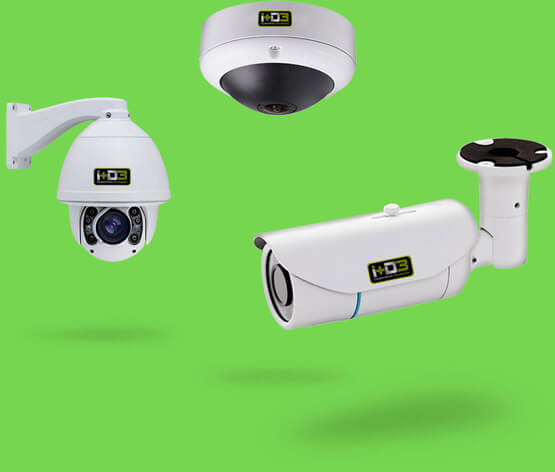 Software

Recording and viewing
3NVR integrates a software from which it is possible to manage and control all videos captured by the cameras. The software shows in real time the images, being recorded on the hard drive. Here are some of its features detailed.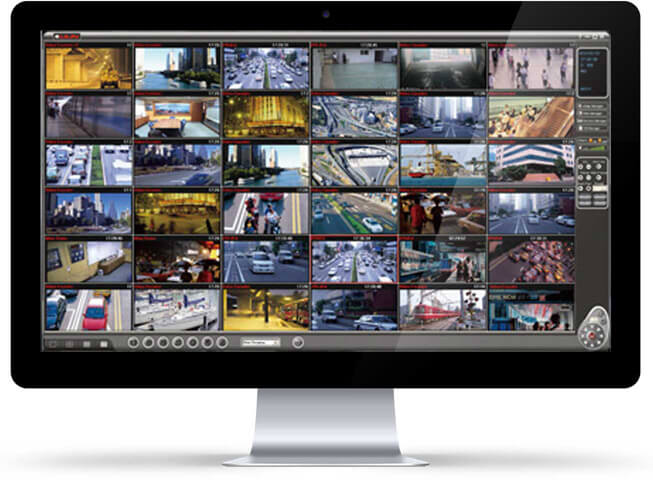 Record up to 72 channels H.264 / JPEG or DVR / NVR cameras.
Up to 1080P dual monitor.
It supports continuous recording, programming and motion detection.
Live video with alarm pictures.
File RAID, RAID network and video.
Remote playback.
Integrated alarm management.
Web server for live video.
Supports iPhone and Android phones
Grouping devices
IP Speed Dome Control
Export recorded video to AVI file format
Calendar and time selection for video playback
User configurable levels
Complete records of events
Two Way Audio and Recording
Digital zoom, ePTZ device and ROI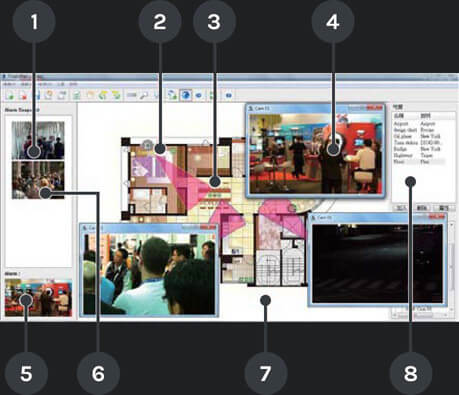 Alarm Management and Video on map
1. Alarm Snashot
2. Flashing place Alarm
3. Cameras icons
4. Multiple Video
5. Alarm with Live Video
6. Alarm Receiving Live
7. Change Alarm Map
8. Representation Map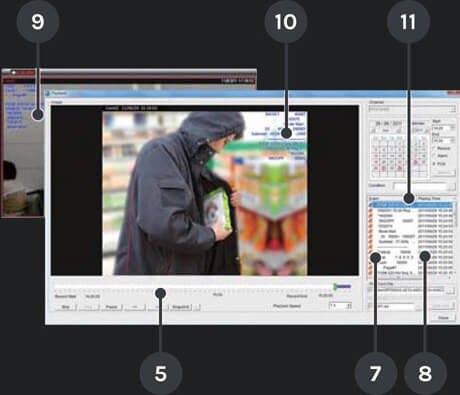 Solution for shops and distributors
9. Transactions Live
10. Playing Video Text
11. Smart Search
12. Alarm / timeline recorded
13. List of Events
14. Schedule of Events