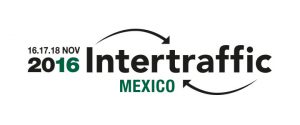 After the success of Intertraffic in Amsterdam this 2016, that has thousands of visitors and exhibitors from all over the world, this prestigious fair of mobility, parking, traffic and road safety is back again this year.
This time, the city of Mexico will be in charge of receive this event for the first time, from November 16 to 18. Undoubtedly, Intertraffic Mexico will offer a perfect environment for new business and networking opportunities, meet the most important companies in the sector, both national and international, and its technological innovations, as well as learn from speakers and conferences that the organizer has prepared for the occasion.

If you are interested in attending, you must register for free from the registration page of Intertraffic Mexico. In this guide we will explain everything you need to take into account to get the most out of the fair.
How to get there, where can you sleep and where can yo eat?
Location of Intertraffic Mexico 2016
The fair will be held at the Citibanamex Center, located at Avenida Del Conscripto 311, in Colonia Lomas de Sotelo. If you do not have a car, you can easily go by public transport. The nearest metro stations are Cuatro Caminos (line 2), Panteones (line 2), Polanco (line 7) and Auditorio (line 7).
It is also possible to arrive by bus. The routes that reach the Citibanamex Center are Route 71 from Toreo to Chamizal, Route 31 from Toreo to Herradura and Route 12 from Toreo to La Mancha.

Hotels near the exhibition center
On the other hand, there are multiple hotels near the convention center where Intertraffic expo is held for spend the night. If you have not already made your reservation, we suggest you the ones in which there are still free rooms available.
Alteza Polanco hotel. 22 minutes walking. Located in the Polanco district, one of the most commercial in Mexico City. It is the closest to the Citibanamex Center.
Suites Teca Once. 28 minutes walking. The cheapest of we proposed. It has car park and breakfast included, perfect to withstand the intense days of Intertraffic Mexico.
St Isidro Corporate Housing. 27 minutes walking. It includes breakfast and car park too, and has multiple room options according to your needs.
Where to eat during Intertraffic Mexico
On the other hand, Intertraffic days are usually intense and without rest, in order to see the maximum stands and conferences. In order to keep up with the pace, the organization of Intertraffic México enables a place where you can eat and replenish your strength.
Also, many of the stands have their own kitchen, serving different canapés to their visitors.
If you are looking to eat something better, and meanwhile discovering Mexican gastronomy, in the neighborhood of the Citibanamex Center are located multiple restaurants. The most notable areas are Avenida Ejército Nacional and Av. Presidente Masaryk, and all the streets close to them, with a wide variety of restaurants to choose. You can see all the restaurants on the map.
Exhibitors at Intertraffic Mexico
The highlight of the fair is undoubtedly the exhibition hall, in which multiple companies related to the traffic and parking industry present their latest news.
In this edition of Intertraffic México 2016 will be assisted by more than 120 companies, which will undoubtedly lead to multiple business opportunities, alliances and exchange of ideas, both for the exhibitors and for the visitors of the fair itself.
Many of these companies have already been present at the last fair of Intertraffic in Amsterdam, but many others, most of them based in Mexico and surroundings, debuted at this fair of parking, road safety and mobility. Here we introduce some of them.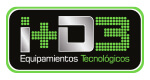 i+D3 – Parking solutions. 
Stand 143
After our participation in the Amsterdam edition of this year, from i+D3 we will be present again with many new features at Intertraffic México, in the parking exhibition.
These news are focused on technological solutions for car parks, with a special mention on the use of new technologies and online services to increase the control and security in car parks. These are the products that you can you find if you visit our stand: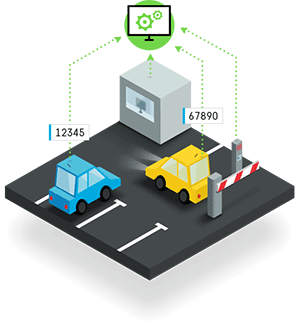 Online antifraud system for small car parks
Most car parks in Mexico and other Latin American countries are mostly small facilities that suffer daily losses of money. This is due to the multiple frauds and thefts of their employees or the vehicles themselves, since they don't have a system that registers all the accesses that occur to the same. This is undoubtedly a great drain on profits, turning the business into a bottomless pit.
The online anti-fraud system is focused on these small car parks, in order to definitively end these frauds and increase security. For this, online software and hardware are joined together to offer automation of access and billing, performing a permanent and comprehensive online audit and control.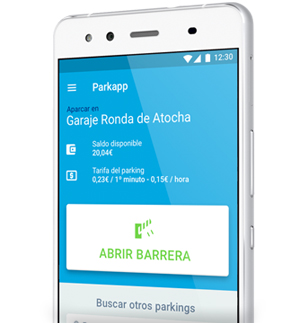 Car park access via mobile
The technology evolution and the use of the mobile phone in recent years has meant a real change in how people interact and perform different activities daily. And the parking sector doesn't escape on this demand.
In our stand we will present the latest innovation in parking applications, with multiple functionalities that will facilitate parking for drivers. Among them, the most notable novelty is the access to the car park via Bluetooth, opening the barrier through the mobile and paying the stay from it, forgetting both tickets and ATMs. An app is undoubtedly an effective tool to retain users and attract potential customers.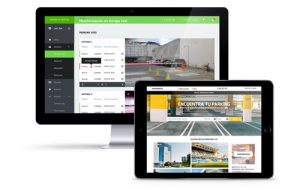 3ParkOnline: Online services for car parks
In order to modernize the car parks and improve their operation, we present at Intertraffic México 3ParkOnline, a parking system that brings all the potential of "the cloud" to the car parks.
The system includes multiple online services designed to improve control, attract people and automatice the accesses. These services are modular, that is, they are optional and adaptable for each car park and its needs. These modules are:
Online control module. A remote panel that will help to monitor, control and manage the car park, anytime, anywhere. Reports of alarms, list of live access or the state of installed equipment, among many other functionalities.
Attracting and loyalty module. Focused on getting more sales through a personalized web page. The car park will receive bookings and attract new users interested in your offer.
Automation module. Combination of hardware and software for automatic access to the car park, through Bluetooth technology or through license plate number.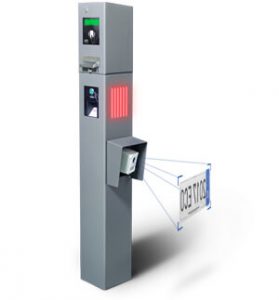 S200: The compactest entry column of the market
Finally, in terms of hardware, i+D3 presents its new parking equipment: an entry column for car parks that integrates a LPR camera. It is undoubtedly a equipment that has read the needs of the parking sector for the future, including in a small body of steel technologies that allow multiple access methods, such as Bluetooth for access via app, RFID technology, code reader or the traditional ticket printer.
But undoubtedly, one of its most notable features is the inclusion of an LPR camera, recognizing the license plates of the vehicles that circulate in the opposite lane.

Proin S.A. – Road safety. 
Stand 427
Proin, a company with offices in Spain, Chile and Colombia, is dedicated to the manufacture of products for road safety. At its Intertraffic Mexico stand, you will be able to discover the latest developments in their three families: PROINbal, PROINnova and PROINsis.
In general terms, you will find the last technological products focused on urban signage, such as products for road works, which increase the safety of both drivers and workers themselves, or multiple intelligent signage and speedometer radars.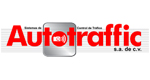 Autotraffic – Road safety solutions. 
Stand 812
Autotraffic is a brand focused on improving the mobility experience, reducing their impact on the environment and increasing their safety to reduce accidents and deaths, what they call "mobility 3.0".
At its stand at Intertraffic Mexico, you can see solutions focused on solving such approaches, such as products of speed control or intelligent traffic lights, among others.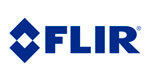 Flir – Traffic detection and monitoring. 
Stand 883
Flir is a Belgian company leading in infrared thermal cameras. FLIR's intelligent detection and monitoring solutions are focused on improving the daily traffic safety and mobility.
If you go to their stand, you will be able to see their new intelligent solutions of detection and monitoring of traffic. These solutions are focused on measuring traffic flow, monitoring congestion and traffic jams, increasing user safety and collecting all data related to different types of transport, in order to improve mobility and safety in cities daily.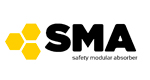 SMA Road Safety – Road Safety. 
Stand 621
SMA, a company from Italy, will be at Intertraffic Mexico showing its latest developments in road safety devices. These are focused on reducing the severity of crashes and accidents with the limits of urban and interurban routes.
Their products follow the philosophy of ensuring the highest protection for occupants of a vehicle, using the best technology under European regulation. It can be highlighted their wide range of products, having solutions for all type of ways.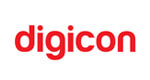 Digicon – Access control and ticketing ticketing. 
Stand 131
Digicon is a brand dedicated to developing and manufacturing products and systems related to pedestrians access control, traffic and ticketing, with an approach where high technology and ease integration are they key points.
If you have in mind a project that requires the use of lathes, ticket validators or you want to carry out a personnel control system, do not hesitate to visit this Intertraffic stand.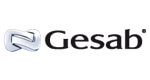 Gesab – Control centers. 
Stand 120
If you are looking for an effective solution to install a control center, visiting the Gesab stand can be useful. A company that is dedicated to the production and installation of monitoring and control centers. In this edition of Intertraffic, they are able to announce their branch focused on the traffic sector.
As a novelty, they will have virtual reality technology (VR), with which to live in first person their control centers.
These are some of the exhibitors that you can find at the fair. But in Intertraffic Mexico 2016 you will find up to 120 different stands, with innovative proposals and latest technology. You can see all the list of participants from the official exhibitors page.
Conferences at the Intertraffic fair
Talking about Intertraffic is not just talking about an expo in which find the latest developments in parking, traffic or mobility. Intertraffic is also a fair where you can meet new solutions and points of view of these sectors.
For this reason, the organization has prepared during the three days of the Intertraffic fair a program of almost 50 conferences. These will be focused on urban mobility in the field of parking, infrastructure, road safety, smart and regulatory mobility. The Intertraffic Mexico conferences will undoubtedly offer the ideal environment to make new contacts, learn and know the future of the different branches of the sector. You can reserve your site from the official Intertraffic website.
For these conferences, Intertraffic has expert speakers, both international and national, who will give their views on the subject, as well as success stories or debates. Among all these conferences, we can highlight the following:
"Less parking spaces – More City space"
Bernardo Baranda presents in this conference of Intertraffic Mexico the contest convened by the ITDP (Institute of Public Policies for Transport and Development), aimed at interdisciplinary teams to find innovative solutions in the use of spaces currently intended for parking.
The contest poses a current problem in Mexico City, where a high percentage of the area is being used for the construction of car parks without taking into account the real demand.
"The keys to create a bike sharing system: the Ecobici case"
Martha Delgado, director of the international secretariat of the global climate pact, will present the Ecobici project, a sustainable and alternative mobility system that has been a success story in Mexico City. Martha will talk about the start-up of the project, its evolution and a vision of the future, where sustainable transport systems will play a key role.
"Parking protability"
At this Intertraffic Mexico conference, Iván Gutiérrez, General Director of Operadora Central de Estacionamientos, will give the keys of how to get the most out of the business and make a profit.
"Intelligent mobility ecosystems through the IoT and Big Data"
On the second day of Intertraffic, Eugenio Riveroll presents the future of mobility in cities. The concepts of sustainability and the Internet tend to come together to achieve responsible transport systems with the environment.
One of the great challenges of this union is to reduce traffic congestion, large driving times and inefficient mobility. The Big Data applied to mobility allows finding the best way to reach the destination as well as choosing the most efficient means of transport.