3Garage

 Garage access control and monitoring
Garage access control system
Forget the remote controls and the keys to get in a garage, access methods that offer no security or control. With 3Garage, all the neighbors of an urbanization, employees of a company or an owner of a private garage can open the gate directly by mobile or with the vehicle's license plate, simply and secure, offering the best control and comfort.
3Garage identifies each person who wants to access the garage, making it impossible for any stranger who wanted to enter and park if he doesn't have permissions to do so. The system offers total security, monitoring each access that occurs in the garage and giving personalized permissions to each person.
Applications
3Garage is a useful system for both apartments, private neighbourhoods and community garages, for private garages of companies and for private garages that look for greater comfort and security.
Safe and reliable garage control.
System of easy installation and maintenance.
Simple user management.
Saving in access methods
Without remote controls or logistics to make their delivery.
Security and control
Greater control of users and registration of each access.
High reliability
Mobile and the license plate offer the highest reliability of operation.
Garage control system 
components
1.
A small camera installed in the access to the garage reads the license plate of each vehicle, checking if it have permission to enter, opening the door. With technology to connect to the mobile.
2.
Remote garage control
Parking Monitoring System
From a web control dashboard, the administrator can manage all vehicles that can enter the garage, and monitor each access.
Applications 

of 3Garage system
Neighborhoods
Get total control in your community garage. Forget duplicates of remotes and keys. Only the people who are authorized can access.
It allows temporary access to visitors, as labourers.
Garages of companies
Set parking permits for employees, suppliers and visitors, being able to establish specific access schedules.
Monitor and keep a register of each entry with photo, date and hour of access.
Private garage
No more remote controls or keys. The garage door will open as soon as you approach to it.
If you rent your place to other people you can give them permissions to enter at a certain schedule.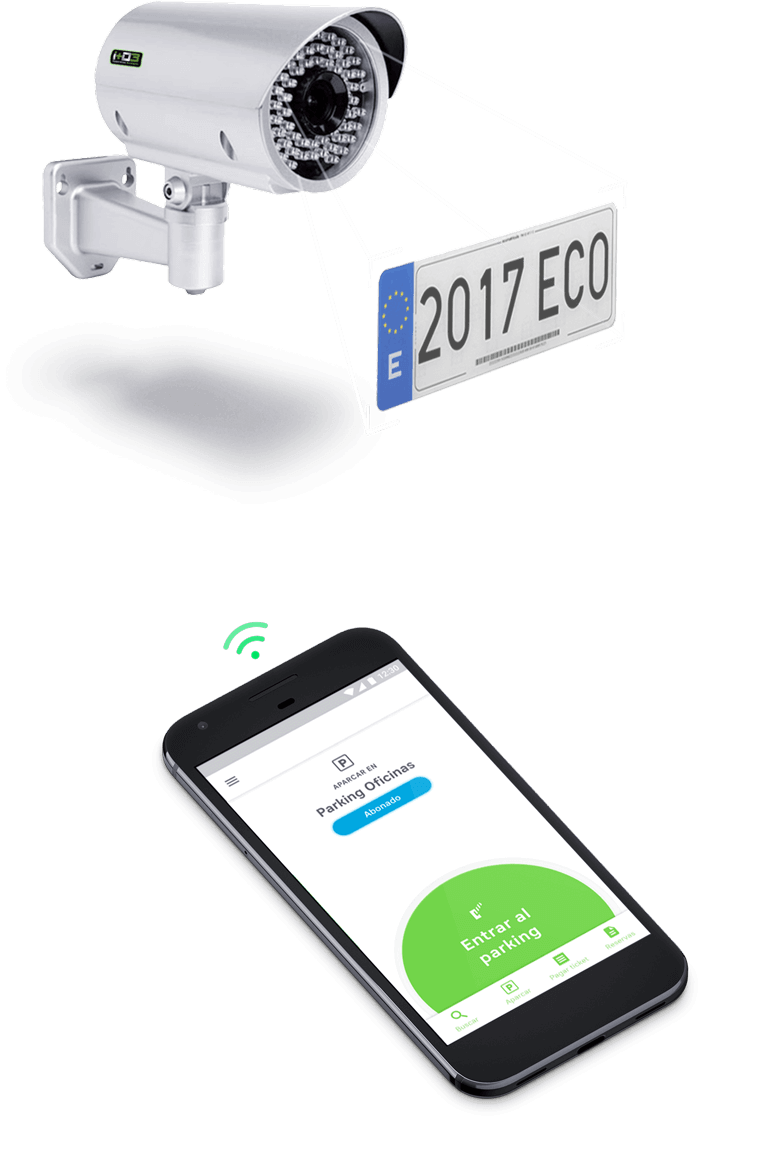 Hardware
LPR BT Camera

Enter the garage by mobile and license plate
Camera is the device that identifies each person and vehicle, and controls each entrance to the garage. It includes the latest technology to read and identify the license plate of the car, and connect to mobile phones.
No remotes or keys
Camera replaces these traditional methods, which offer low security and can be easily duplicated.
Increased speed
Car arrives and the door opens instantly. And if the person wants to access on foot, entering is as easy as pressing a button in your smartphone.
Total security
No one who is not registered in the system, or in their access time, can enter the garage.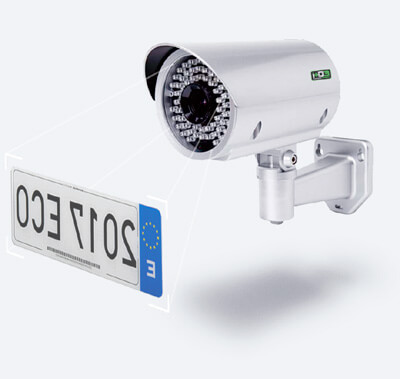 Garage license plate access
The camera reads the license plate of the vehicle and opens the gate immediately if the person is authorized to access.
Garage mobile access
3Garage allows you to use the mobile phone as a remote control, connecting to the gate using technology and an app installed on the phone.
Parking Monitoring System
Control dashboard

Remote garage management and control
3Garage stands out for the high level of security. You will be able to control, monitor and supervise all the accesses that occur in your garage through a web dashboard, in addition to register or delete users who can park in it.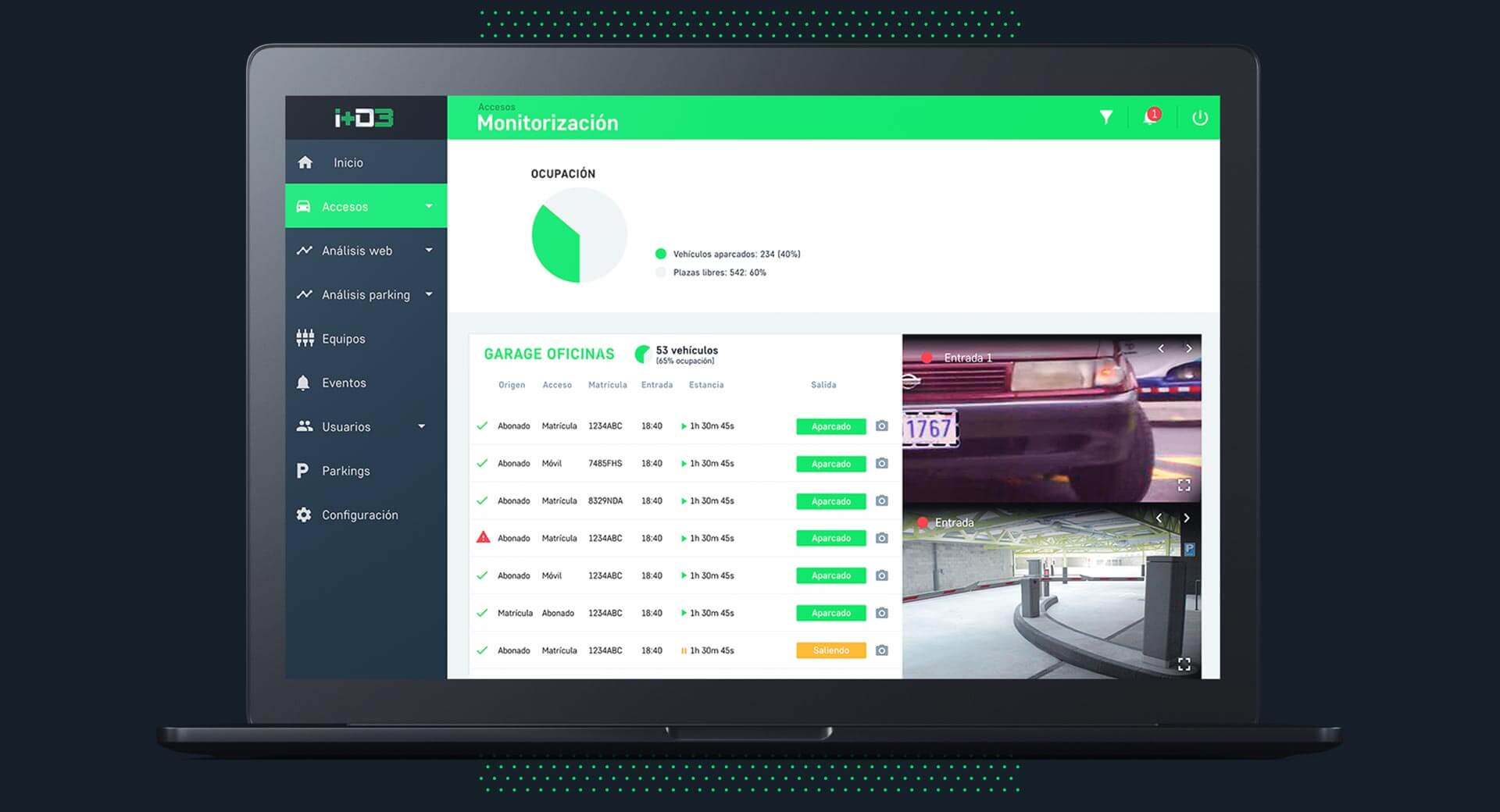 Ease management
Fast and intuitive. You can easily register people indefinitely or with limits days or schedules.
Total access control
Dashboard and camera installed in the garage are in permanent connection. All the accesses to the garage are registered, by the license plate number, date of entry and a photography.
Accessible from anywhere
You can use the garage control dashboard from any device with an Internet connection.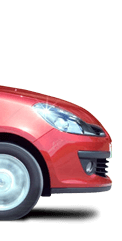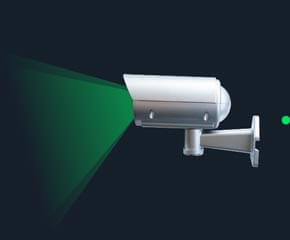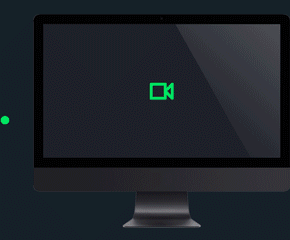 Camera identifies by license plate each vehicle that enters into the garage, and transmits this information to the remote control dashboard, where you will be able to see all the images and data of the accesses produced.