4Park 

Ticketless

 Ticketless parking system.
The parking system without physical tickets
4Park Ticketless is a new parking system that works without paper tickets. The evolution of new technologies has allowed us to create a last generation system that uses digital means to access and pay. Means such as license plate, mobile phone or QR codes. Thanks to this, the system allows to work without most of the equipment that would normally be needed, and thereby achieve an exhaustive control of each vehicle that parks in your facility.
Currently, a lot of car parks needs personnel in the installation itself to make it works. 4Park Ticketless is a system that works autonomously, allowing you to have your business running 24 hours non-stop, 365 days a year.
Applications
4Park Ticketless is focused on all types of car parks: from small public garages to parking lots with a large volume of vehicles, which need a functional system 24 hours a day, fast and fluid.
Ease car park management.
Control of each vehicle.
Access by digital means.
Without tickets
No spare parts or waste.
Autonomous system
Working without personnel
24 hours
Working non-stop day and night.
Improve control
Registration of each vehicle with its plate.
Comfort
Quick and easy access methods.
Ticketless parking system
components
Components are adaptable according to the needs of each facility.
1.
Increase your income, get more customers
Digital market
Make way on the Internet with your own booking website for car parks. Customers will pay their stay in advance.
2.
Automatic access control
Hardware
To control access to car park, the system has different digital means, besides a small server and software for its operation.
3.
Those users who do not have their stay paid, may do so in the car park by an ATM, by cash or credit card.
4.
Remote parking control
Parking Monitoring System
Easily manage your car park, your customers and bookings from distance, by your mobile or computer.
Applications 

of 4Park Ticketless
Car parks with intensive use
that need a dynamic system, maximum control of each vehicle and greater comfort for their customers.
Public garages
that work in a rudimentary way, and need a system to control each vehicle, with a tight budget.
Car parks closed at night
4Park Ticketless allows access to customers even when the gate is closed for security.
Occasionals
The usual customers of car parks. They go to the facility without prior notice and without a space booked, parking for a short period of time.
Subscribers
Customers with a space rented, paying a monthly fee. According to the subscription, they could park 24 hours a day, or with a restricted schedule.
Online bookings
Through your own website and third-party platforms, customers can book a space and pay in advance, as well as buy hour packages or other products.
HARDWARE
Digital access

means
To allow access to the car park and identify each vehicle, the system has a series of modules that offer maximum operational reliability.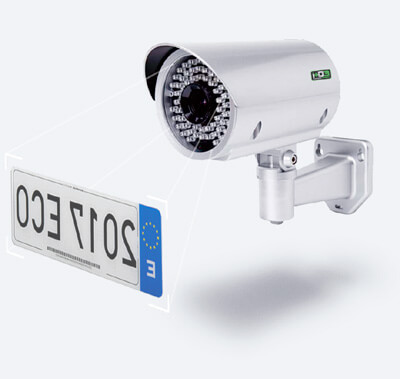 ANPR Camera
A small camera installed in each lane recognizes the license plate number of each vehicle, registering its access.
Occasionals
Camera registers the license plate of the new customer and allows the access. Goes to the cashier to pay, typing plate. Suitable in countries where the system doesn't have to issue a ticket when accessing.
Subscribers and Bookings
The license plate is previously registered in the system, allowing immediate access when the vehicle approaches the lane.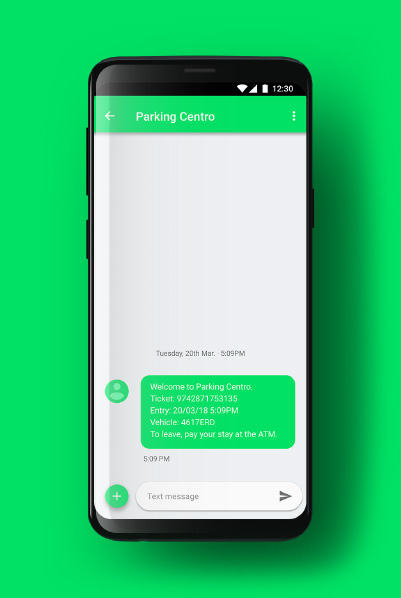 SMS ticket
A virtual ticket sent by SMS, which details the time of entry and the license plate number.
Occasionals
Customer insert his phone number on a pinpad, and will instantly receive an SMS with a virtual ticket. Customer must go to the cashier to pay for its stay.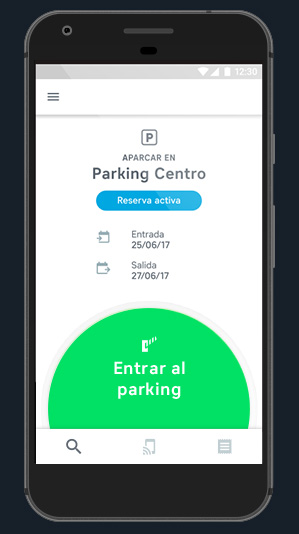 Mobile app
Using a small wireless device installed in the lane, customers can use their mobile as if it were a remote control, opening the barrier or gate.
Occasionals
Customers open the barrier from the app, which generates a digital ticket with a time counter. As soon as the client wants to leave, he pay from the app with a card or balance.
Subscribers and bookings
App works for this type of customers as a remote control, triggering the opening of the barrier. They can only use it while their booking or subscription is valid.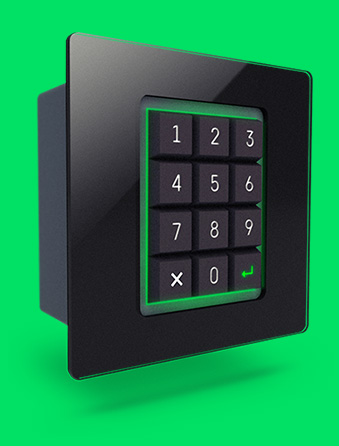 Numeric keyboard
A small keyboard that allows entering digits such as license plate numbers, telephones and passwords.
Subscribers and bookings
Each customer has a personal identification code, allowing entry and exit.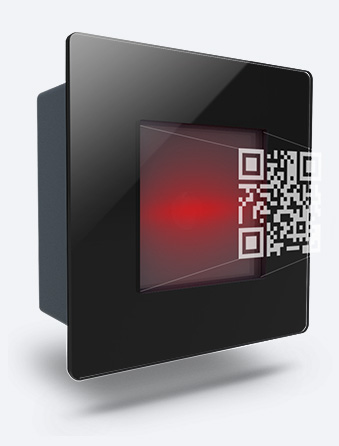 Code reader
A small device that allows to recognize QR codes.
Bookings
Customers have a reservation voucher with an associated QR, allowing access scanning it.
HARDWARE
ATM

Automatic payments
System includes an ATM that allows occasional customers to pay their stay. The client must go to this ATM as soon as he wants to leave, and introduce its license plate or phone number, depending on the access method used. The system will calculate the price according to the parked time, allowing the payment through cash or credit card.
The ATM also allows to charge extra time to those customers with booking and subscribers who have exceeded the allowed parking time.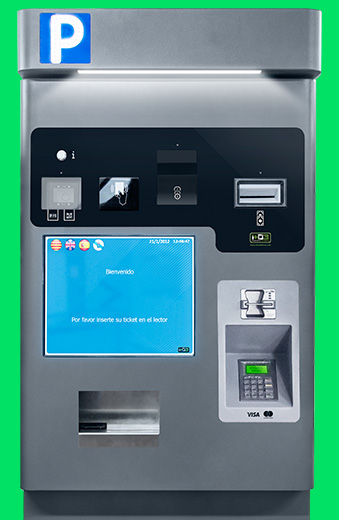 Digital market
Booking website

Expand your business and increase your income
More and more people are looking for a space to park their car on Internet. And as the same as they book their flight or an hotel room online, they also book their parking space.
With 4Park we open you the door to this new market, having your own booking website. Thanks to it, you can get more visibility, increase the attractiveness of new customers who are looking for where to park, and above all, increase the income of your business.
Make your car park visible on Internet. Start to attract new and more customers.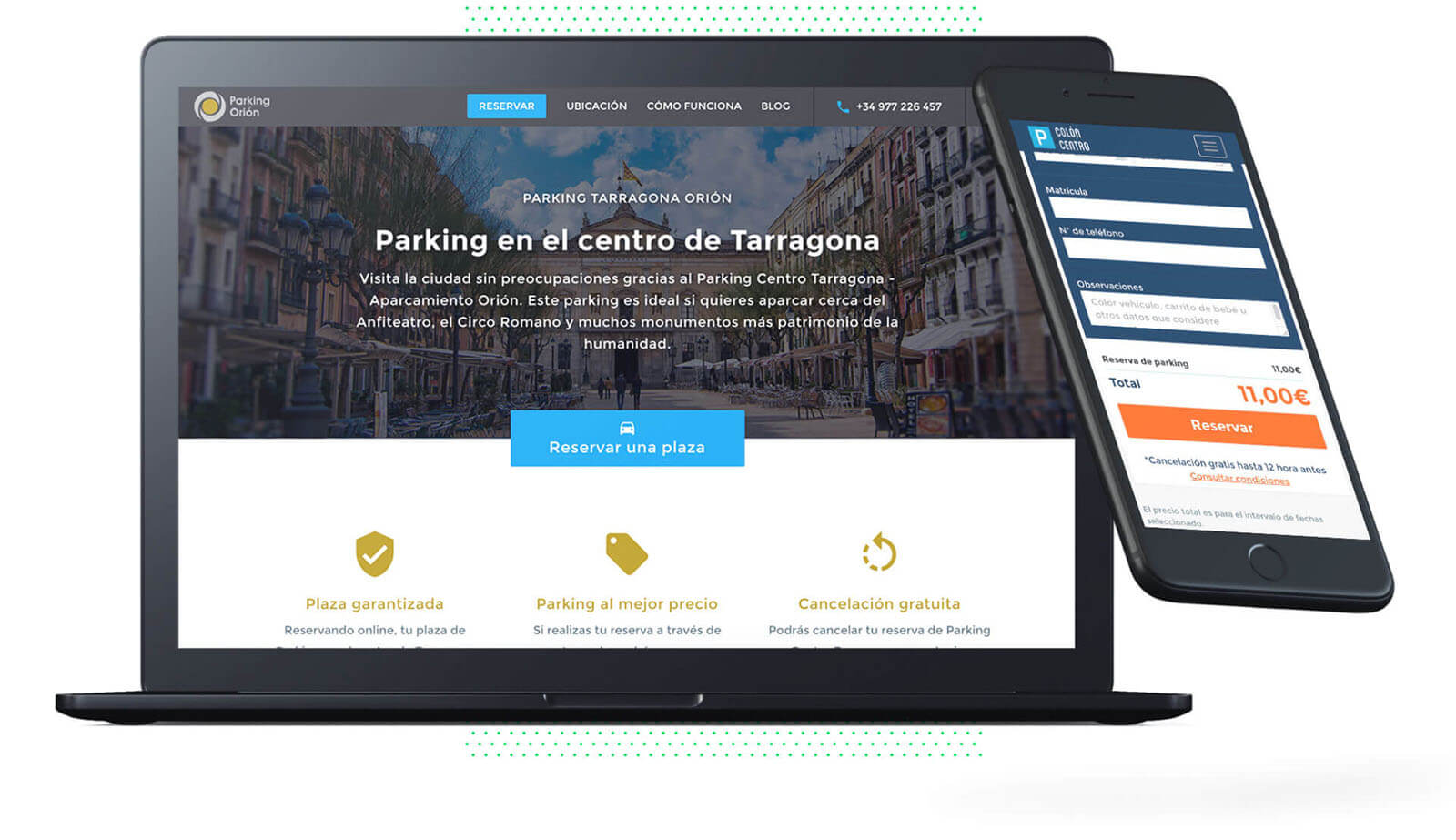 Parking Monitoring System
Control dashboard

Management and control your car park remotely
Parking Monitoring System is a control dashboard focused on monitoring, supervision, management and control everything that happens in your car park. Know in real time every access and movement produced in your facility and manage your subscribers and customers.
Control each car that parked in the car park and the time it spent, check all your billing, all your next bookings that come through the website and control any incident.
Customer and subscriber management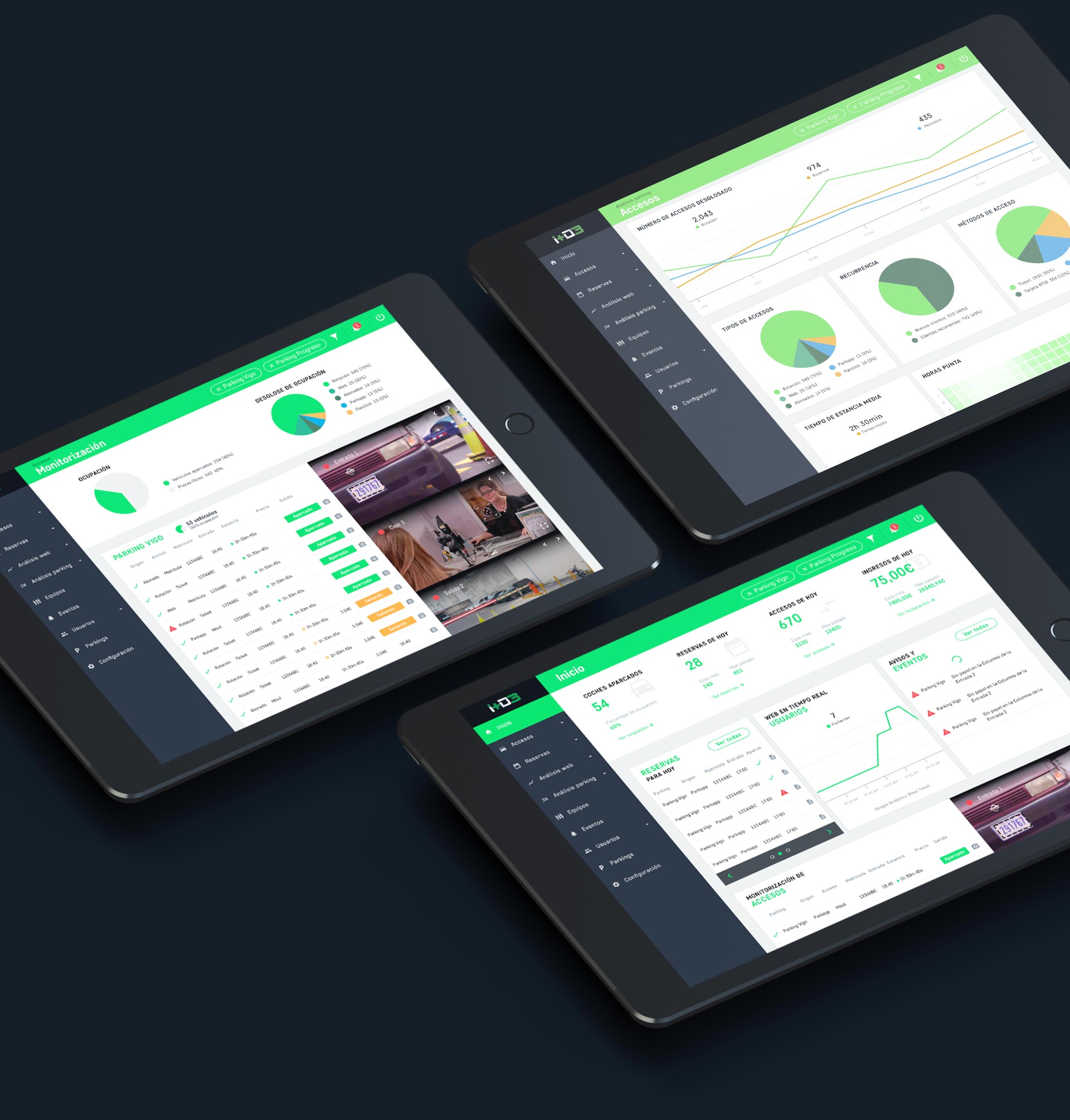 Products 

of ticketless parking system