4Park PRO The only parking control system that brings you more cars
Car park control system
More and more drivers are looking for parking every day, but… Does the transactions on your car park remain the same? We drive cars to your car park!
4ParkPRO is the solution to reach maximum profitability in your business. A new generation of parking control system that gets the maximum benefit, productivity and control of your car park. Everyday there are more and more cars looking for parking space near their destination. 4ParkPRO connect these drivers to your car park, increasing your business and making new income.
Years of experience have led us to develop a system for the parking control with great reliability, great quality and at a competitive price. This parking control system will significantly increase your productivity with the minimum added cost, being a flexible, modular and reliable system. It combines the best of our parking equipment together with the latest technology online services to attract new drivers.
We put at your disposal all the machines your car park needs, such as automatic barriers, ATMs, dispensers and ticket readers or license plate readers; running robustly and durably. They work in perfect harmony with our own parking software tools, which will allow you to make reports, check the billing and manage your car park easily and safely.
Applications
4ParkPRO is focused on improving the control and management of all kinds of car parks, in addition to increasing its business.
It is a parking system useful for both car parks that want to renovate their equipment, new car parks, operators, hotels… who want to increase their business and control.
Intuitive parking management.
Secure and reliable parking control.
Versatile parking system for all types of installation.
Adapted to online features.
Improve parking control and management
Increase your business income
Adaptable for all type of facilities
Parking control system 
components
Components are adaptable according to the needs of each facility.
1.
Increase your income, get more customers
Digital market
Make way on the Internet with your own booking website for car parks. Customers will pay their stay in advance.
2.
Parking access control, collections and software
Equipment & software
We adapt all the equipment to your facility: barriers, ATMs, ticket dispensers, license plate readers...
3.
Portable collections
Parking Control POS
Use an smartphone app as a portable Point of Sale to charge your customers.
4.
Remote parking control
Parking Monitoring system
Easily manage your car park, your customers and bookings from distance, by your mobile or computer.
Applications 

of 4parkPRO system
Car parks
with high and medium uses.
Operators
that manage multiple car parks.
Malls
and supermarkets.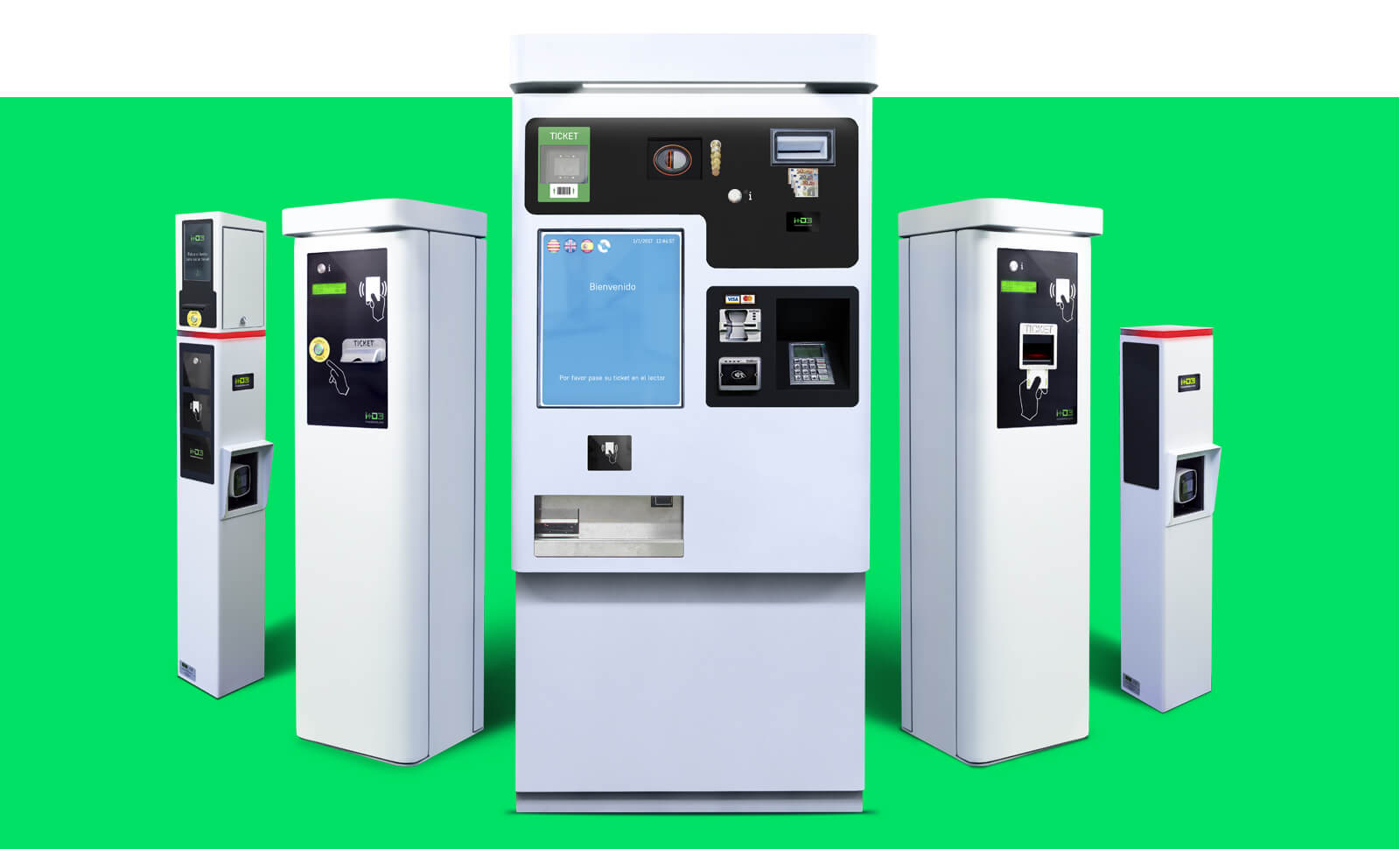 Hardware and software
Equipment

for parking access control and collection
4ParkPRO offers all the latest technology parking equipment. You will get the perfect performance and control of your business. From the parking access control, license plate recognition, ATMs and Point of Sale, guidance system, etc.
All our equipment includes wireless technology for access and payments by smartphone.
Our parking management system has different methods and parking access control, adapting to the needs of your facility.
LPR Ticket
Day&Day
Access by ticket associated with a license plate, obtaining an effective parking access control.
RFID / NFC Card
Day&Day
Subscriber
For casual customers, it is possible to replace paper tickets for proximity cards. And subscribers can enter and leave the car park by this card.
License plate
Subscribers
Bookings
With the license plate recognition system (ANPR), the barrier will open automatically when it detects a subscriber or booking license plate.
Long range Tag
Subscribers
An antenna will remotely recognize the TAG device placed in the customer's vehicle, opening the barrier.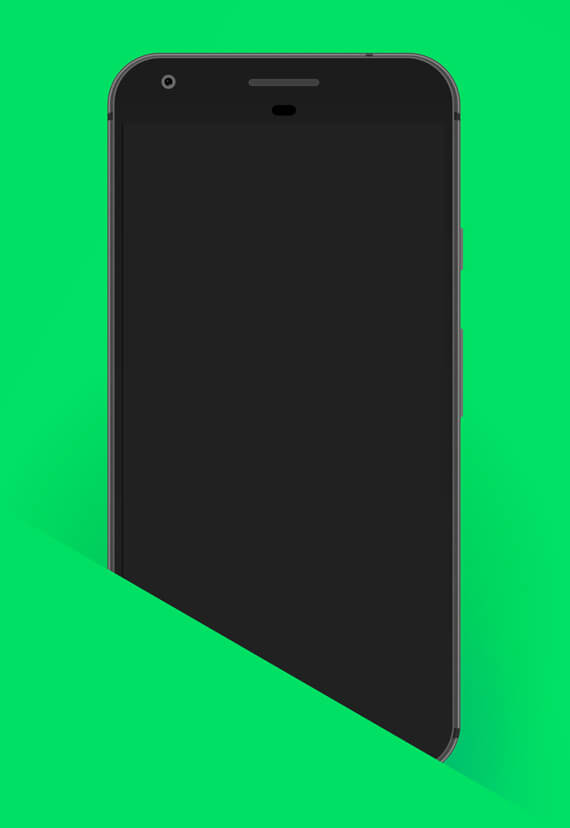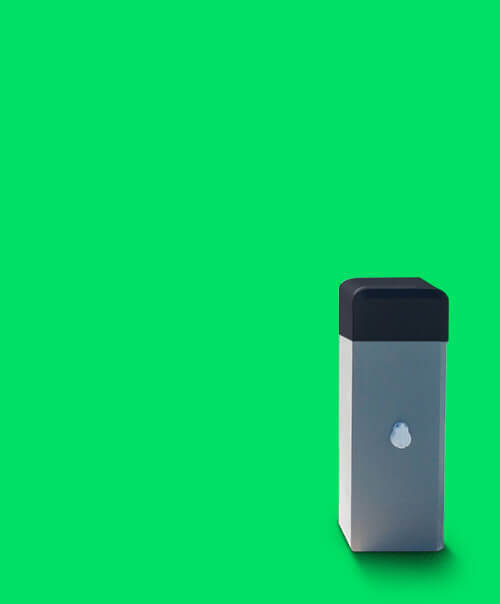 Smartphone App
Day&Day
Subscribers
Bookings
Your customers will be able to check your rates and access into the car park and pay by phone. Subscribers and users with bookings can also use it as a remote to open the barrier.
Software

for parking management
Our system 4ParkPRO includes all the software you will need to obtain the best parking management and control system.
It has been fully developed by i+D3, which allows us to offer a service that has evolved year after year according to the feedback of our clients and our experience. The parking management software consists of 3 modules, which will allow you to control the equipment, customers and subscribers, collection and settlement, license plates or alarms and events, among many other features.
Reliability and robustness.
Adaptable.
Advanced technology.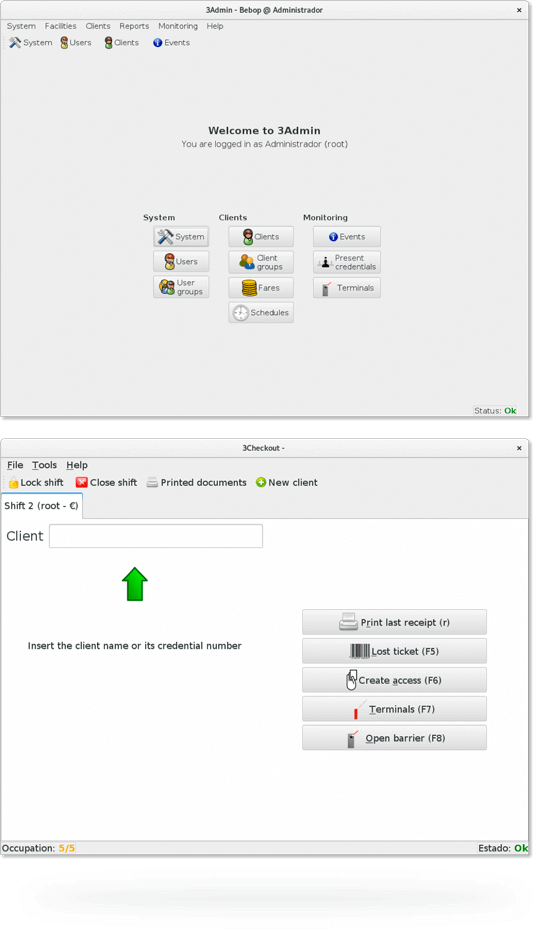 Digital market
Booking website

expand your business and increase your income
More and more people are looking for a space to park their car on Internet. And as the same as they book their flight or an hotel room online, they also book their parking space.
With 4ParkPRO we open you the door to this new market, having your own booking website. Thanks to it, you can get more visibility, increase the attractiveness of new customers who are looking for where to park, and above all, increase the income of your business.
Make your car park visible on Internet. Start to attract new and more customers.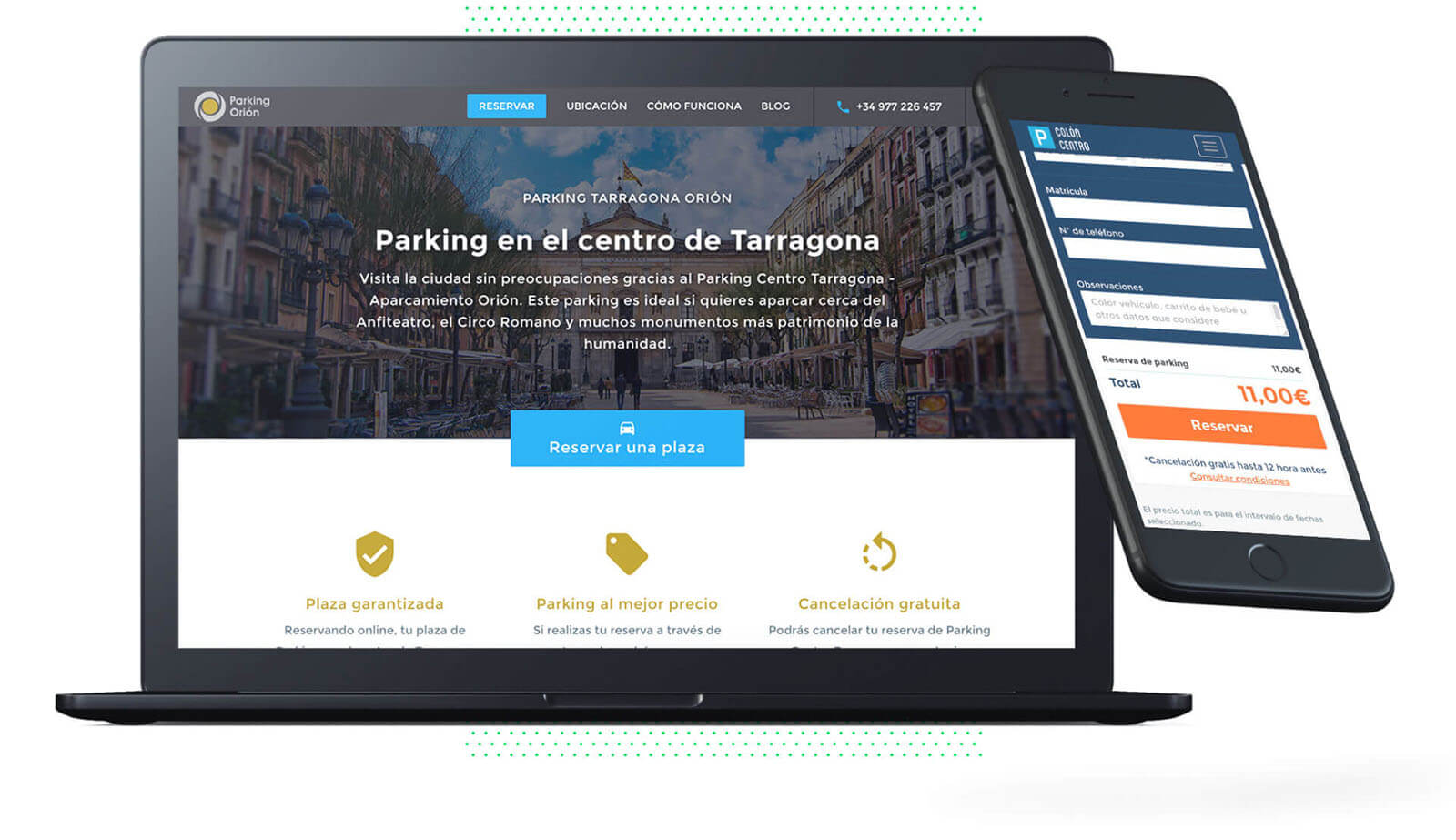 Parking Monitoring System
Control dashboard

Management and control your car park remotely
Parking Monitoring System is a control dashboard focused on monitoring, supervision, management and control everything that happens in your car park. Know in real time every access and movement produced in your facility and manage your subscribers and customers.
Control each car that parked in the car park and the time it spent, check all your billing, all your next bookings that come through the website and control any incident.
Customer and subscriber management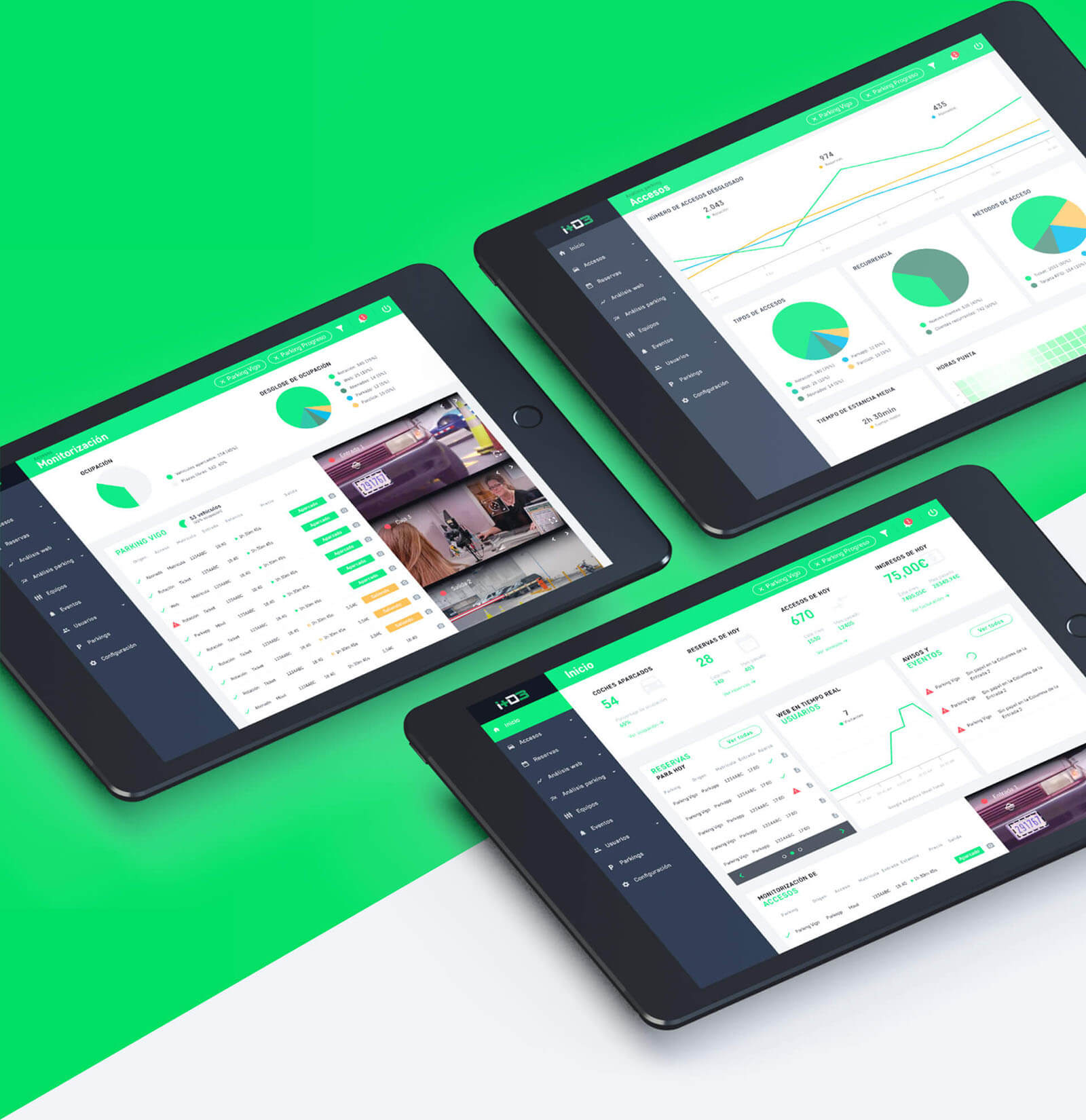 Parking Control POS
Portable collection

The smartphone as Point of Sale
Parking Control POS is a smartphone app that allows you to charge your customers directly from the phone, working as a portable Point of Sale.
Useful for those car parks that have large inflows and need to increase the POS at specific times; and also useful for small car parks that don't need to make a large outlay in ATMs or traditional POS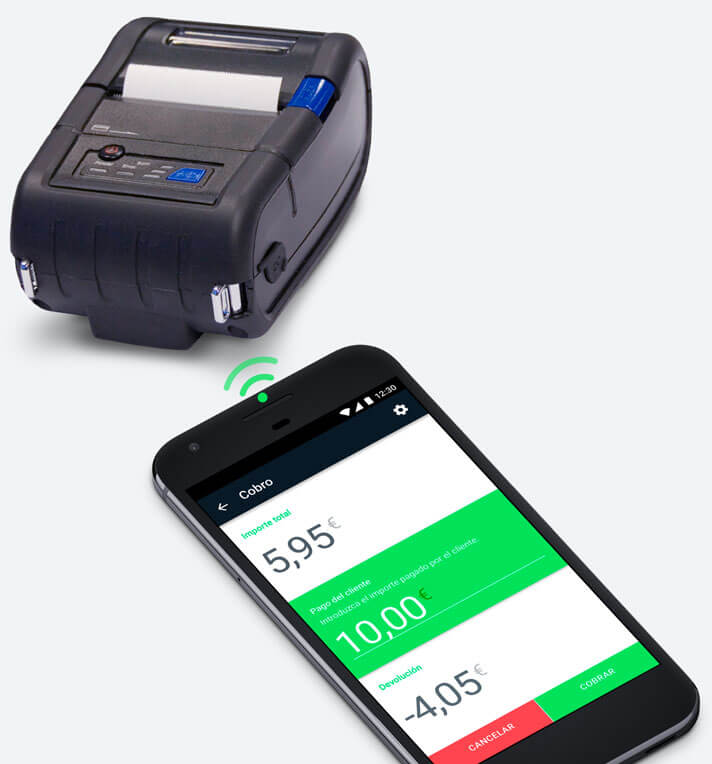 4ParkPRO offers different solutions for shops associated to car park can apply discounts to parking tickets.
Shops can validate the ticket in its cashier, with a ticket validator installed in the shop, or by an app.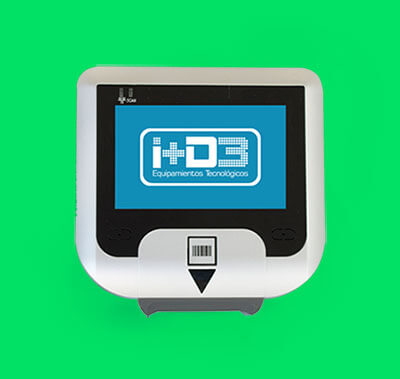 Ticket reader
A ticket reader connected to the 4ParkPRO system and installed in the shop. It applies the ticket discount scanning it.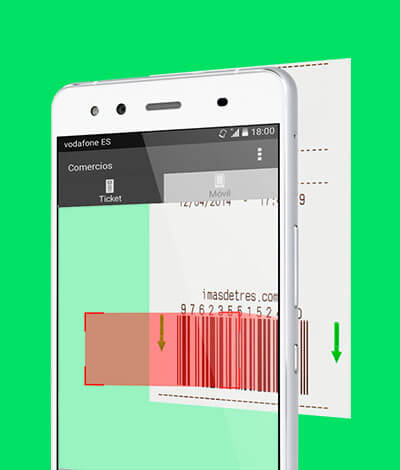 App for shops
The user give the parking ticket to the shop assistant, who will scan it with an app, that it connects to the system and checks if it is an active ticket, selecting the discount to apply.
Products 

of parking control system