This video surveillance camera offers 5 megapixel resolution with high image quality, offering a wide coverage and fluid video.
It has multiple features such as ePTZ function, allowing zoom and focus on a region of interest with just a few mouse clicks; Smart LED focus function that allows easy installation and adjustment by adopting a lens with an integrated stepper motor to remotely control the focal length and precisely adjust the focus, offering ease of installation and maintenance.
Aimed at outdoor surveillance, this bullet camera is equipped with a removable IR cut filter and IR illuminators 35 meters for superior image quality. Your body protects against rain and snow, ensuring a functional use in all weather conditions.

5 megapíxel resolution
It has a resolution of 5 megapixels, providing excellent image quality to capture every detail of an installation.

Automatic storage
When the camera is not connected to the network, it can save the images automatically on an SD memory card.

Recording day and night
The camera is designed for use day/night outdoors or indoors in low light, providing color images during the day and a full night vision with IR light.
Saving storage
When there is no movement, this camera with ULCR technology is able to provide the same quality video but saving up to 50% of storage capacity.

Alarm by gyroscope
Integrates a gyroscopic sensor, can detect camera shake, which often are the result of weather or other factors such as airplanes or automobiles.

Region of interest (ROI)
Image cut allows optimizing storage and bandwidth by capturing a specific area of the video.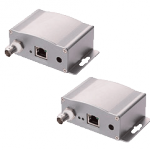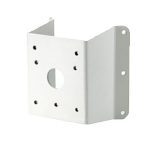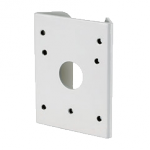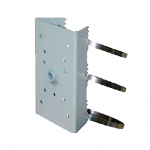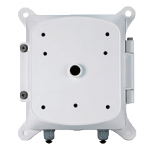 Onvif compliant, ensuring that Onvif devices from other brands can configure, request and control the flow of video data through an IP network.
Up to 5-Megapixel video resolution
Built-in 4 pieces VCSEL IR Illuminators, effective up to 35 meters
Flash light appears when alarm is triggered, acquiring better night image especially for car plate application
Built-in 802.3af compliant PoE
Built in gyro sensor for tampering alarm.
Auto recording video into SD card when Network failed
Smart IR to adjust the IR LED light across the entire area to get a well illuminated image
Removable IR-cut filter for Day & Night function
H.264 /MJPEG multiple simultaneous streams
On-camera motion detection and privacy mask
Bandwidth Counter for Image Clarity Measurement
Virtual ePTZ for efficiency surveillance.
ROI (Region of Interest) encoding is used to enhance the quality of images which are specified in advance.
Ultra Low Compress Rate (ULCR™) technology: LESS storage space, SAME video quality.
Wide operation temperature (-40°C ~ 60°C) rage.
Free bundle 64-Channel NVR and CMS software.
IP 67 Weather-proof rated Housing.
Compatible with Poe (Power over Ethernet), Ethernet connection allowing for greater stability and ease installation.
System
Platform TI DM368 SoC CPU; 512MB Flash; 1024MB RAM and Linux 2.6 Embedded O.S.
Image Device
Chipset 1/2.5? progressive CMOS sensor.
Network
Protocol HTTP, HTTPS, TCP/ IP, IPv4, IPv6, PPPoE, UDP, SMTP, FTP, QoS, DHCP, DDNS, NTP, DNS, SNMP, RTSP, RTP/RTCP, Bonjour, UPnP, IGMP, 802.1X.
Interface 10BASE-T/100 BASE-TX.
Compatible Onvif compliant.
Surge Protector
Power: 2KV @ 1.2/50µS Common mode.
Signal: 6KV@ 102/700µS Differential mode.
Security
Password Protection, User access log, IP address filtering, Multi-level user access with password protection.
Management
Time management Manual Time Setting; Time Server and NTP support; Real Time Clock
Event management Support Pre-recording and Post recording; Backup/Restore to device configuration file; Upload data to FTP/SMTP/Samba Server
Event notification Event notification using FTP, SMTP, Samba server or Alarm output triggered.
Update Support Online Firmware update.
Browser
Internet Explorer 7.0 or above, Google Chrome, Safari, Firefox with Quicktime Plug-In.
Storage
Back Up Backup/Restore to device configuration file to FTP/SMTP sever.
Housing
Vandal-proof IK10-rated Aluminum casting, IP67 weatherproof.
Dimension/Weight 85mm x 100mm x 310mm / 0.98 Kg
Operation
Power DC12V, maximum 3W; 8W when IR LED on. Support PoE IEEE 802.3af Class 3.
Temperature -40°C ~ 60°C; Humidity 20% ~ 80% RH.
Lens & IR Illuminators
Lens f=3-9 mm/ F1.4.
Field of View 85.51° (horizontal)/ 69.63° (vertical) at f=3mm – 34.51° (horizontal)/ 26.24° (vertical) at f=9mm
IR Cut Built in removable IR-cut filter for day & night function.
IR Illuminators Built-in 4 pieces VCSEL IR Illuminators, effective up to 35 meters
Video Setting
Compression Video: 0.1M ~ 12M bits/sec (CBR/VBR/CVBR configurable) H.264 HP/MP/BL, M-JPEG.
Resolution: Main Stream 2592X1920, 2048X1536, 1920×1080, 1280×960, 1280×720.
Resolution: Sub Stream 320×288, 320×240
Frame Rate 10fps@5MP; 20fps@3MP; 30fps@2MP(Full HD); 30fps@ 1.3MP; Frame rate adjustable.
Streaming H.264/MJPEG multi video stream.
Control Brightness, Contrast, Saturation, Sharpness, Exposure, Motion detection, Mirror, Shutter, Privacy mask, Flicker less, Noise reduction, IRIS, AES, AWB, AGC, BLC, D-WDR, ROI, Audio gain, Alarm in/out. Video recording by scheduling or Network failed, Tampering alarm detection,Smart IR Illuminators, Flash light appears when alarm is triggered.
Overlay Text / Time Stamp.
Color 0.3 Lux /F1.4 ; B/W: 0.3 Lux.
D-WDR 70dB
I/O Port Audio in x1; Audio out x1; DC 12v; RJ-45.
Accessories for wall mounting
Concave Corner Mount
Pole Mount
Inner wall Corner fix bracket
Outer wall Corner fix bracket
Pole holding bracket.
Waterproof junction box
Outer Wall Corner Fix Bracket
Ethernet/PoE Extender
Certificated
CE, FCC, RoHS, IK10, IP67