This video surveillance camera offers a Full HD resolution (1920 * 1080) with a higth image quality and 20X optical zoom to avoid losing any details. Its metal housing protects the camera from rain, dust, and moderate corrosion in a range between -35 ° C to 60 ° C.
Compatible with high performance H. 264 and MJPEG compression technology with very good video quality with resolution up to 1080P 30 FPS. The camera offers a fast and accurate with continuous motion, with a panoramic 360 ° rotation and 220 ° tilt. You can control the movement using mouse or joystick to track, as well as allowing up to 256 programmed preset surveillance zones.
It has automatic tracking, providing object detection in suspicious movement, and LED lighting, to not lose any details 24 hours a day.

360º movement
Its circular body enables the camera to rotate 360 degrees and 220° inclination, covering a wide range of surface.

Recording day and night
IR filter installed in the camera can record images regardless of lighting conditions, with a suitable camera both day and night.

Automatic storage
When the camera is not connected to the network, it can automatically save images on an SD card.

Auto tracking
The surveillance camera is able to detect suspicious objects in motion and automatically track.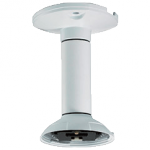 BWO-140S Wall Mount Bracket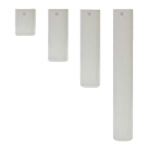 BWO-140S Wall Mount Bracket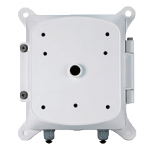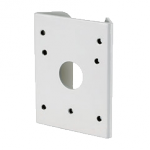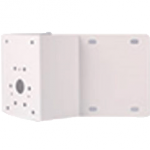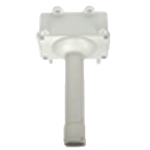 BWO-140S Wall Mount Bracket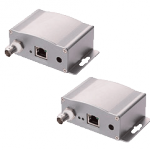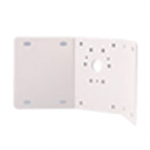 Onvif compliant.
30 FPS @ 1080p Full HD.
20X Optical/ 12X Digital zoom Lens.
Pan 0.01~360°/Sec, Tilt 0.01~120°/Sec. preset speed.
8 cruising tracks, each cruising track has 32 presets.
4 pattern tours with 500 programmable instructions.
8 auto scan with user-defined boundaries position.
Removable IR-cut filter for Day & Night function.
Auto recording video into SD card when Network failed.
Video and interval recording on SD card or FTP server
H.264 /MJPEG multiple simultaneous streams
Free bundle 64-Channel NVR and CMS software
On-camera motion detection and privacy mask
Run action (Preset/Tour/Pattern/Scan) schedule via user-defined
Intelligent objection tracking for efficiency surveillance
Smart to adjust the IR LED light across the entire area to get a well illuminated image
Built-in 8 pieces High power VCSEL IR Illuminators, effective up to 150 meters
IP 66 Weather-proof rated Housing.
Pixel Counter for Image Clarity Measurement.
Wide operation temperature (-35°C ~ 60°C) rage.
Support wiper for clean the rain and dust.
Built-in 802.3at Compliant PoE Plus. (Option).
ROI (Region of Interest) encoding is used to enhance the quality of images which are specified in advance.
Ultra Low Compress Rate (ULCR) technology: LESS storage space, SAME video quality.
Camera
Image Sensor 1/2.8'' SONY Exmor™ CMOS sensor
Min Illum Less than 1.7 lx (F1.6, 50 IRE), 0.5 lx in High Sensitivity
Mode, 0 Lux. with IR ON
WDR Auto/Manual
S/N Ratio ≥ 50dB
Focal Length 20x Optical zoom (f=4.7 ~ 94.0 mm/ F1.6 to F3.5)
54.1° (Wide) to 2.9° (Tele end); 12x Digital zoom
Focal Length 2Vp-p audio in; 30mw audio output with 600Ω impedance
Pan / tilt
Pan / Tilt Angle 360° continuous pan rotation/ 90°(Auto Flip)
Pan / Tilt Speed Pan 0.01°~180°, Tilt 0.01°~100° (High speed)
Pan 0.5°~35°/S, Tilt: 0.5°~35°/S (Vair-speed)
Preset Speed 360 °/S (high speed) / 35°/S (Vari-speed)
Presets Number 220 / +/-0.1°
Guard Location The dome will rotate back to preset position after a period
of vacant time.
Auto Scan 8 auto scan tracks, user-defined left and right boundaries
and scan speed
Auto Cruising 8 cruising tracks, each cruising tracks has 16 preset
positions, User-defined dwell time
Pattern Tour 4 groups, each one with 500 programmable instructions
Park Action Preset / Tour / Pattern / Scan
Position Display ON/OFF
Freeze Frame Yes
Smart-tracking Yes
Infrared
Distance 8 pieces High power VCSEL IR Illuminators, effective up to
150 meters
Angle: Adjustable by zoom
Alarm
Alarm Input 1 Inputs
Alarm Output 1 channel relay output, with configurable alarm actions
Alarm Actions Preset, patrol, pattern, SD/SDHC card recording, relay output, notification on client
Input & Output
Composite Output: 1.0Vp-p / 75Ω, composite, BNC
Audio Input Line input: 2Vp-p; output impedance: 600Ω
Audio Output Line level, impedance: 600Ω
Network
Ethernet: 10Base -T, /100Base-TX, RJ45 Connector
Resolution 1920×1080
Frame Rate 50Hz: 25 fps (1920×1080); 30fps (320×288)
60Hz: 30 fps (1920×1080), 30 fps (320×240)
Compression H.264 Baseline/Main/High profile; MJPEG
ROI encoding Support 5% areas of image
Sim. Users Up to 8 users
Audio Compres. G.711uLaw/G.711aLaw
Protocols: HTTP, HTTPS, TCP/ IP, IPv4, IPv6, PPPoE, UDP, SMTP, FTP,
QoS, DHCP, DDNS, NTP, DNS, SNMP, RTSP, RTP/RTCP,
Bonjour, UPnP, IGMP, 802.1X
Micro SD Card SD/SDHC Slot, up to 64GB Edge recording
User/Host Level Up to 32 users,3 Levels: Administrator, Operator and Media
Security User authentication (ID and PW), IP address filtering
Client GUI
Camera Control Audio in x1; Audio out x1; DC power in, RJ-45
Web Browser Alarm out; Sensor in x1; Video out, Reset.
General
Language English | Chinese
Protocols Auto Compatible PELCO_P, PELCO_D
Power Supply 12/5A VDC: 36W Maximum when IR LED on. High power
POE (Optional)
Operation Temperature: -40o~ +60oC; Humidity: 0~90%
Protection Level IP66 standard (outdoor dome) TVS 4,000V lightning protection, surge protection and voltage transient protection
Mounting: Wall Mount/Ceiling mount optional
Dimensions Φ220×304 mm
Weight 5Kg
Mount Option Long-arm wall mount, Corner mount, Pole Mount, Power box mount
Certificated CE, FCC, RoHS, IP66, Ik10